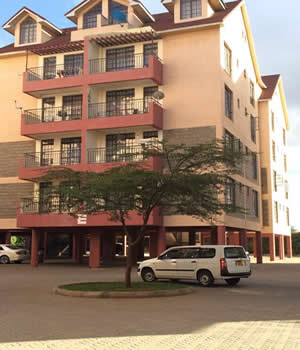 Pumzika place is barely 7Kilometres from JKIA airport along Mombasa Road. It is in a small gated and secure residential estate with friendly neighbors. Set at the top of its apartment's block, Pumzika (Kiswahili name for Rest) is quiet and serene, allowing you some good rest after your travel.
A wifi access to internet is available, at free of charge to my guests. A smart Tv allows you to browse through various entertainment sites as you relax on a comfortable sofa.
My place is great for couples, solo adventurers and business travelers. A well kept outdoor swimming pool invites you to relax at no extra cost.
The commuter train station is a stone throw away from the apartment, making it convenient to ride to town early morning hours and back home in the late afternoon hours. On some nights, the passing train will be heard for a brief moment
At Pumzika place, guests have access to all the rooms in the apartment. We host only one team of guests at a time. We avail ingredients for your self made breakfast. This includes cereals, milk, bread, yogurt, eggs and fruits. Special request can be considered as discussed. Additional meals can be arranged at an extra charge
There are churches, schools, bus stations, train station, supermarkets, groceries, butcheries, markets and restaurants within 5 kilometres radius of Pumzika place. There is a choice of gyms, salons and barber shops in the neighboring estates to the apartment, that are readily accessible.
We are readily available to assist you during and after your stay.